Enabling Energy Transformation to a Low Carbon Future through a Global Academia-Industry-Government Collaboration
India's energy challenges are problems without borders, requiring technology and engineering solutions. Technology solutions at scale in India are potentially global solutions and industry-academia partnerships give power and momentum to such technology developments. The Energy Consortium at IIT Madras, brings all energy related efforts together under one large umbrella.
50+ IIT Madras Faculty from
multiple technology disciplines

250+ Graduate and Doctoral
Program Students

25+ Post doctoral fellows in
energy related domains.
Broad Outcomes Envisaged by the Consortium
Stakeholder engagement, encouraging responsible choices for energy solutions.
Methodologies for transparent and clear metrics such as achieving reduction in GHG emissions and addressing sustainability development goals overall.
Preparing future leaders with diverse perspectives, who would be capable of navigating the cultural rewiring that comes about from a sustainable energy dominated future.
Background for The Consortium
Five (panchamrit) Nationally Determined Contributions

India will bring its non-fossil energy capacity to 500 GW by 2030

India will fulfil 50% of its energy requirement through renewable energy, by 2030
India will cut down its net projected carbon emission by 1 billion tonne from now until 2030
India will bring down the carbon intensity of its economy by more than 45% by 2030
India will achieve the target of 'net zero' by
2070
This demands a two-pronged approach, one that focuses on "greening" existing portfolio's as well as another that is about investing in green assets for future. And the key to do this is the need to work with scientific rigor and by leveraging technology. Read more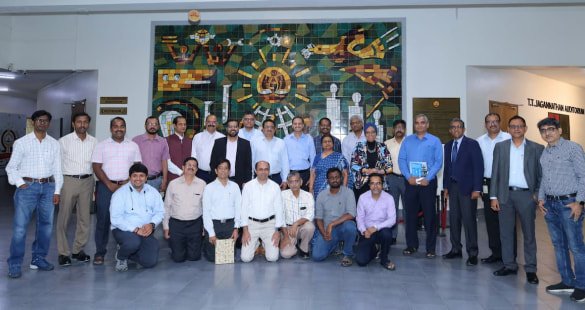 By leveraging cross disciplinary technical expertise, both the breadth and depth of intellectual capital as well as the internationally reputed state-of-the-art research infrastructure and innovation ecosystem available at IIT Madras, the Energy Consortium would be traversing science, technology, innovation and policy realms for creating impactful outcomes.