Prof Raghunathan Rengaswamy
Chairman of Board, Dean – Global Engagement
Raghunathan Rengaswamy is currently Chairperson of the Board at Energy Consortium.
He is Dean – Global Engagement, Marti Subrahmanyam Institute Chair Professor, and a core member of the Robert Bosch Center for Data Science and AI (RBC-DSAI) at IIT Madras. ​
He is a co-Founder and Director of three IITM incubated companies: Gyan Data Pvt. Ltd. in data analytics, GITAA Pvt. Ltd., a data science training company, and Elicius Energy, developing a novel hydrogen PEM fuel cell. Prior to this, he worked for several years as a faculty in the US and at IIT Bombay. Raghu's work is in systems engineering with a focus on modeling and the use of data science, ML and AI techniques. He also approaches problems in energy systems, systems biology and droplet microfluidics using systems principles. ​
He has been on the program advisory committee (PAC) of the Departments of Science and Technology and Bio-Technology, India; a member of research council, Naval Materials Research Laboratory (NMRL), DRDO, India; and advisor to Confederation of Indian Industry (CII) for their AI center of excellence. He has been recipient of: Young Engineer Award for the year 2000 awarded by INAE, the Graham faculty research award at Clarkson University in 2006. He has also received teaching awards: Omega Chi Epsilon professor of the year award at Clarkson in 2003, and Dr. Y.B.G. Varma award for teaching excellence at IIT Madras in 2018. He was elected a fellow of Indian National Academy of Engineering in 2017.​
Dr Vikram Rao
Executive Director – RTI
Vikram Rao is Executive Director, Research Triangle Energy Consortium, a non-profit in energy founded by Duke University, North Carolina State University, RTI International and University of North Carolina at Chapel Hill. ​
Dr. Rao advises the non-profit RTI International, and firms BioLargo Inc., Biota Technology Inc., Alchemy Sciences Inc., Cybele Microbiome Inc., SAGE Geosystems and Fervo Energy Inc. Dr. Rao retired as Senior Vice President and Chief Technology Officer of Halliburton Company in 2008 He also is past Chairman of the North Carolina Mining and Energy Commission. ​
His book with Dr. Rob Knight, Sustainable Shale Oil and Gas: Analytical Chemistry, Geochemistry and Biochemistry Methods, was released by Elsevier Press in October 2016. His latest book with Dr. William Vizuete, Particulates Matter, was released in December 2020 by Elsevier Press. It discusses the formation of airborne particulate matter, impact on human health, and engineered interventions and enabling policy to ameliorate the effects.​
Dr. Rao holds a bachelor's degree in engineering from the Indian Institute of Technology, Madras, in Chennai India, along with a master's degree and a doctorate in Materials Science and Engineering from Stanford University. He is the author of more than 40 publications and has been awarded 42 US patents and foreign analogs. ​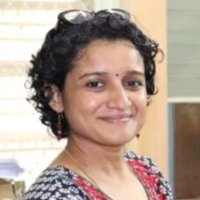 Prof Preeti Aghalayam
Dean of School of Engg. & Science;
Director-in-charge, Zanzibar
Preeti Aghalayam is Dean of School of Engg. & Science; Director-in-charge, Zanzibar
Preeti Aghalayam was formerly a Professor in the Department of Chemical Engineering, Indian Institute of Technology, Madras, and also Advisor Global Academics Activities at the Office of Global Engagement, IIT Madras.
She was formerly an associate for eight years at the Indian Institute of Technology, Bombay. She completed a post doctoratal stint from the Massachusetts Institute of Technology Cambridge, after an MS & Ph.D. in Chemical Engineering from the University of Massachusetts Amherst, MA.
Shloka Nath
Acting CEO – India Climate Collaborative
Shloka Nath is the Acting CEO of the India Climate Collaborative, a first-of-its kind, India-focused collaborative that seeks to direct funding and visibility towards climate action in India. Shloka Nath also heads Sustainability + Policy & Advocacy at the Tata Trusts, one of India's leading philanthropic foundations. As head of Sustainability, she is focused on the organization's work on climate, energy and environment, implementing and funding sustainable and scalable solutions that help both people and nature thrive through India.
Her deep passionate work in Sustainability and her work with and for communities most impacted by climate change would help shape the Energy Consortium and provide impetus in strengthening our industry-academia-government collaborative effort for enabling the energy transition towards a low carbon future.
Shloka holds a Masters in Public Policy from the Harvard Kennedy School and a Bachelor of Science from the London School of Economics & Political Science.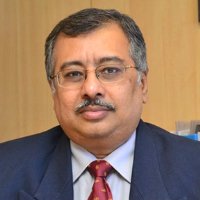 Anirban Ghosh
Head – Center for Sustainability, Mahindra University
Anirban Ghosh has been with the Mahindra Group since 1999, where he now heads the Center for Sustainability at Mahindra University and most recently was the Chief Sustainability Officer. He has held various responsibilities at the Group in Sales, Marketing and Sustainability and has also been President of Mahindra US.
He has been involved with the creation of a pioneering solid waste management project to make Mahindra World City Chennai landfill free, has led national award winning watershed development projects in public private partnership with the Madhya Pradesh Government, has enabled Mahindra to become a founding member of the World Bank's Carbon Pricing Leadership Coalition, as well as contributed in a number of sustainability leadership committees of GRI, CII, FICCI, BCCI and IMC.
He has been an invited speaker at a number of international conferences including COP21 at Paris, The Climate Week at New York, World Circular Economy Forum WCEF at Helsinki, Enabling Private Sector Clean Energy Investment at Bangkok, GRI Global Conference at Amsterdam, Innovate4Climate at Barcelona, World Sustainability Development Summit at Delhi, and UN India Business Forum at Mumbai
Nikhil Tambe is the Chief Executive Officer for the Energy Consortium at IIT Madras. He oversees development of industry-academia-government collaborations with a core focus on technologies that will enable the energy transition towards a low carbon future.
He also serves as Chair for the Energy Committee at the Southern India Chamber of Commerce and Industries (SICCI) as part of which he has advised TN state government agencies on aspects related to the E of ESG.
He has prior industry experience with Eaton and GE, driving technology & innovation in wind turbine drivetrains, Tier 4 compliant locomotive engines, gas turbine lubrication systems, hydraulic systems and holds 12 issued US and world patents.
He completed his PhD in Mechanical Engineering from The Ohio State University. He has certifications in DFSS Six Sigma Green Belt from both GE & Eaton, in Innovation Strategy from the Tuck School of Business at Dartmouth, in Policy Design & Delivery from Harvard Kennedy School and is certified as Independent Director by the Indian Institute of Corporate Affairs.
Prof Satyanarayanan Seshadri
Head & Faculty in Charge
Prof Satyanarayanan Seshadri is an associate professor in the Department of Applied Mechanics, the head of the Energy Centre of Excellence at IITM and the faculty-in-charge of the Energy Consortium. He works in the area of energy efficiency enhancement through development of heat pumps, thermal energy storage systems, pressure to power recovery through expanders and long term grid scale energy storage. He is also the national coordinator of the Industrial Energy Assessment Cell (IEAC) with its hub at IITM and 6 more spokes at different IITs across the country. He obtained his PhD from Texas A&M in Mechanical Engineering in 2007 and spent about 8 years in the industry working for companies like General Electric and Forbes Marshall before his current academic role. He has over 30 publications, 6 granted patents and 5 patents filed to his credit.
Prof Satya is also in-charge of establishing multi-lateral centres of excellence in the domain of energy and sustainability at IITM such as the recently established Australia-India Centre for Energy